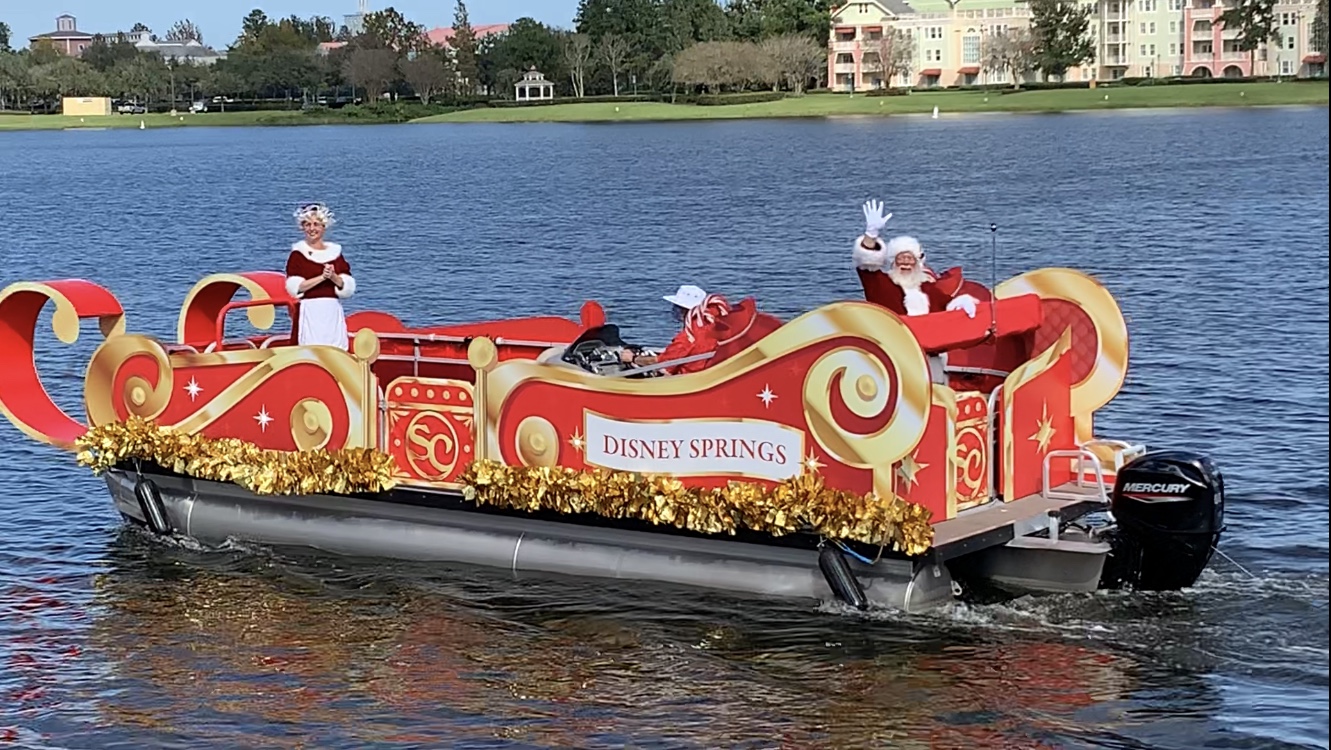 Santa has returned to Disney Springs! In 2020 he appeared with the Mrs., but they were on a boat and called to people as they went by. This year he is greeting children in person once again, but there are some things that you need to be aware of.
If you want to meet Santa, you will have to join the Virtual Queue. You will do this on the My Disney Experience App. You can join it at 9:00am or 4:00pm. You must be in Disney Springs in order to join. I have not tried it, so I can't tell you how well it works.
Santa's hours are from 10:00am until 9:00pm through December 14. December 15 through 24 he stays until 11:00pm. December 24 is his final day at Disney Springs, because he then has other things to do.
The Santa greeting is still socially distanced. Masks are required for anyone over two because the experience is inside, and Walt Disney World still requires masks indoors. You will find Santa inside Once Upon a Toy. PhotoPass Photographers are on hand to capture that special moment.
Remember that Disney Springs is popular with locals as well as tourists. If you plan to include this greeting in your Walt Disney World vacation, be prepared to spend the day at Disney Springs. As Christmas gets closer I have a feeling that meeting Santa at Disney Springs will grow in popularity.