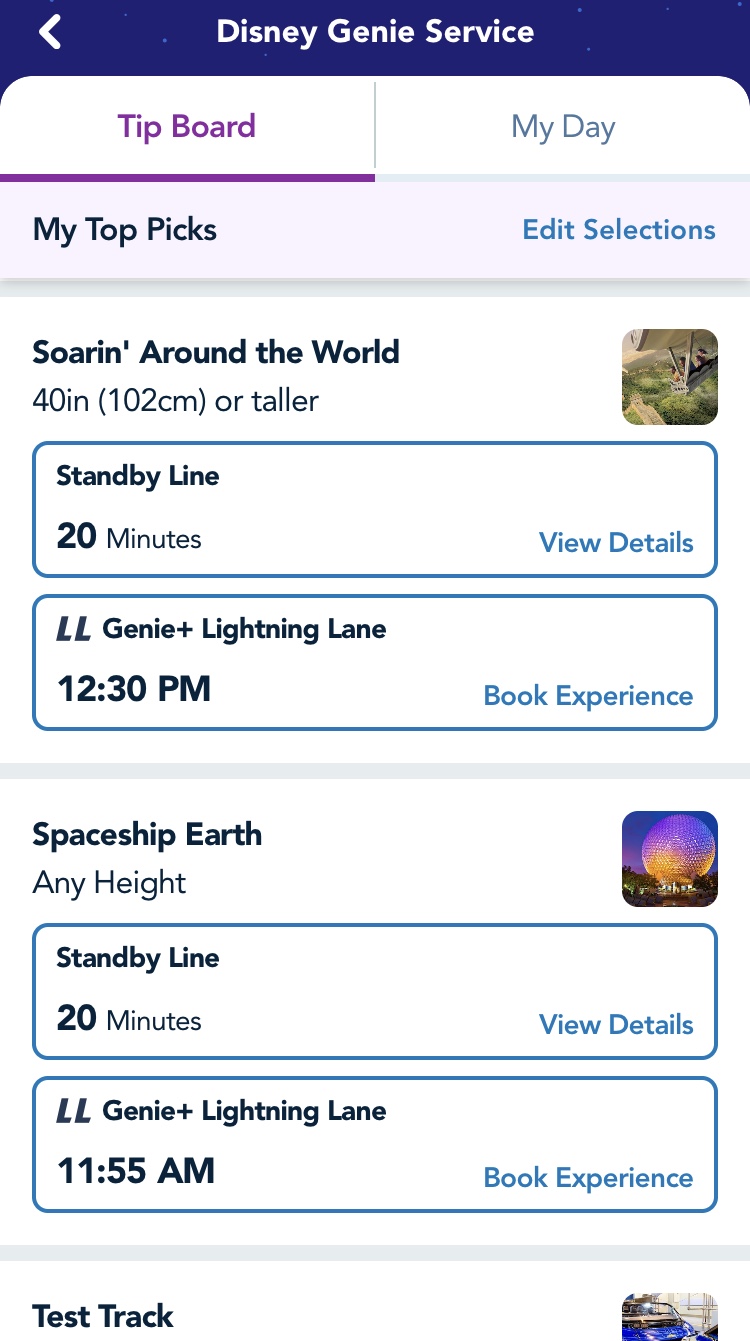 Disney Genie has been out for a few days, and yesterday I finally had a chance to try out the new service. I did not purchase Genie+. I just wanted to have an idea of what the free service is like and what it has to offer. We only went to Epcot, and we weren't there for the entire day.
I'll start with the main thing that I didn't like. Even though you can customize, there is a major omission. I wish that there was a place to add food preferences. My daughter and I are both vegetarian and she has a dairy allergy. It would have been nice if Disney Genie didn't keep recommending the same restaurants over and over again that didn't have anything that we wanted and that she could safely eat.
Other than that, I liked the fact that Disney Genie planned our day for us. If we had been planning to spend the entire day there, I think that for the most part we would have followed the suggestions. It was easy to change things around when we wanted.
I also really liked the Tip Board. Because I'm local this is more what a day at Disney looks like for me. It had the current Wait Times. The next Lightning Lane time was also listed, but since we didn't buy Genie+ those times didn't matter to us. I've heard reports of the times listed for Lightning Lane and the actual time given being different, so it sounds like there's a glitch that needs to be worked out.
I'm going to need to play around with Disney Genie a bit more before I can say for sure whether or not I like the service. For now, I think it has potential. I'm not going to purchase Genie+ anytime soon, at least not at Walt Disney World. We're headed to Disneyland in December, and if it's available then I know that I'll add it on at least for a couple of days.