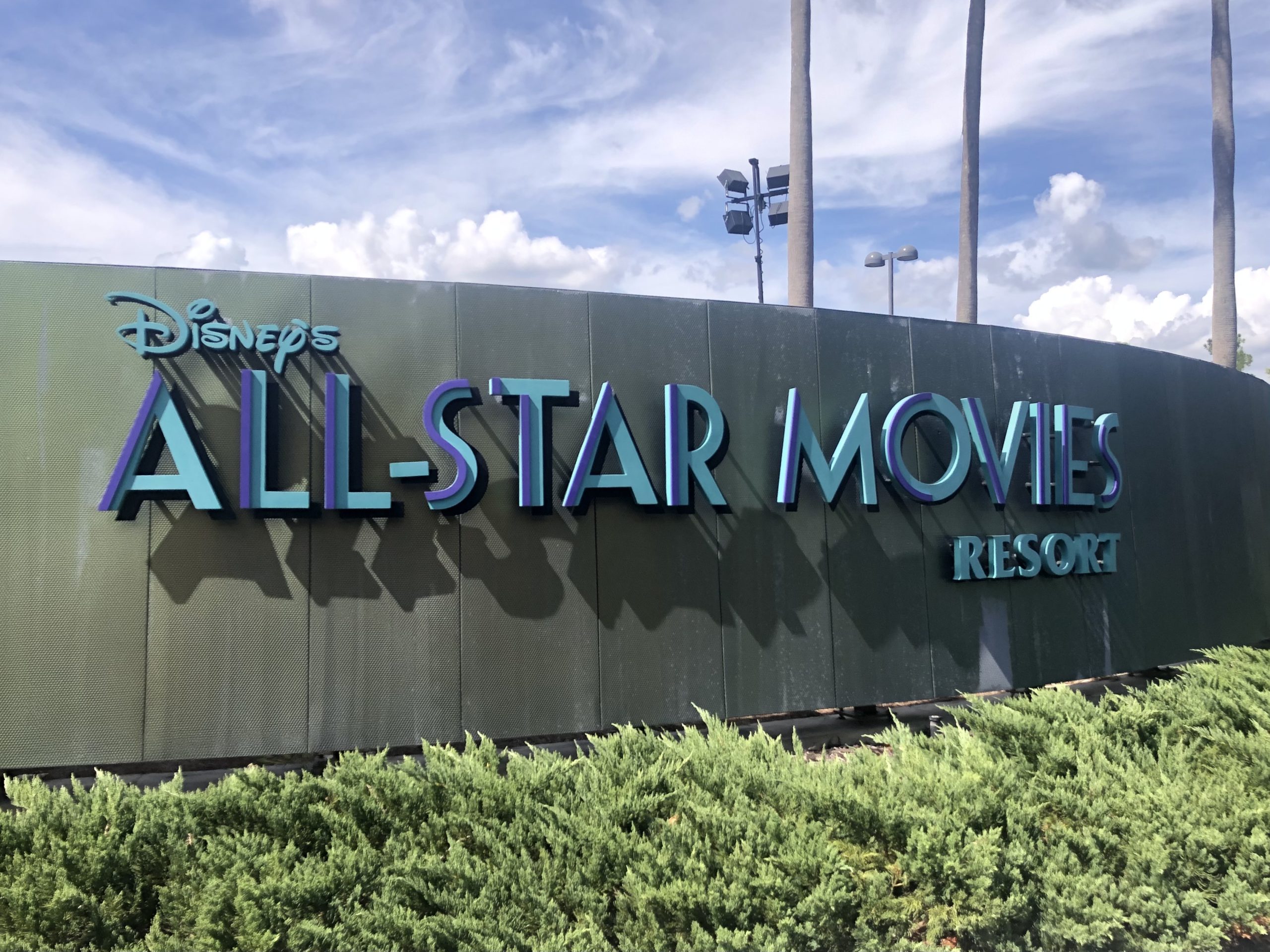 I'm local, so I don't stay on property very often. It doesn't make financial sense when I live just a few minutes from the parks (which is not a coincidence). Then Disney rolled out the Disney Park Pass Reservation System. As an Annual Passholder, until recently I could only hold three Disney Park Pass Reservations. I knew that I wanted to visit the Magic Kingdom on October 1, but I didn't want to tie up one of my three spots for months. I decided to find the cheapest room on property, and make a reservation for the night of October 1. That way, I could have my cake and eat it too, so to speak. By far, the cheapest room available that night was at Disney's All-Star Movies Resort. I went ahead and booked it, and then made Disney Park Pass reservations for my daughter and myself for October 1 at the Magic Kingdom, and October 2 at Epcot. We could be part of the celebration, and have a short staycation at the same time. My husband stayed home with the dog, he's not into the parks the same way that we are.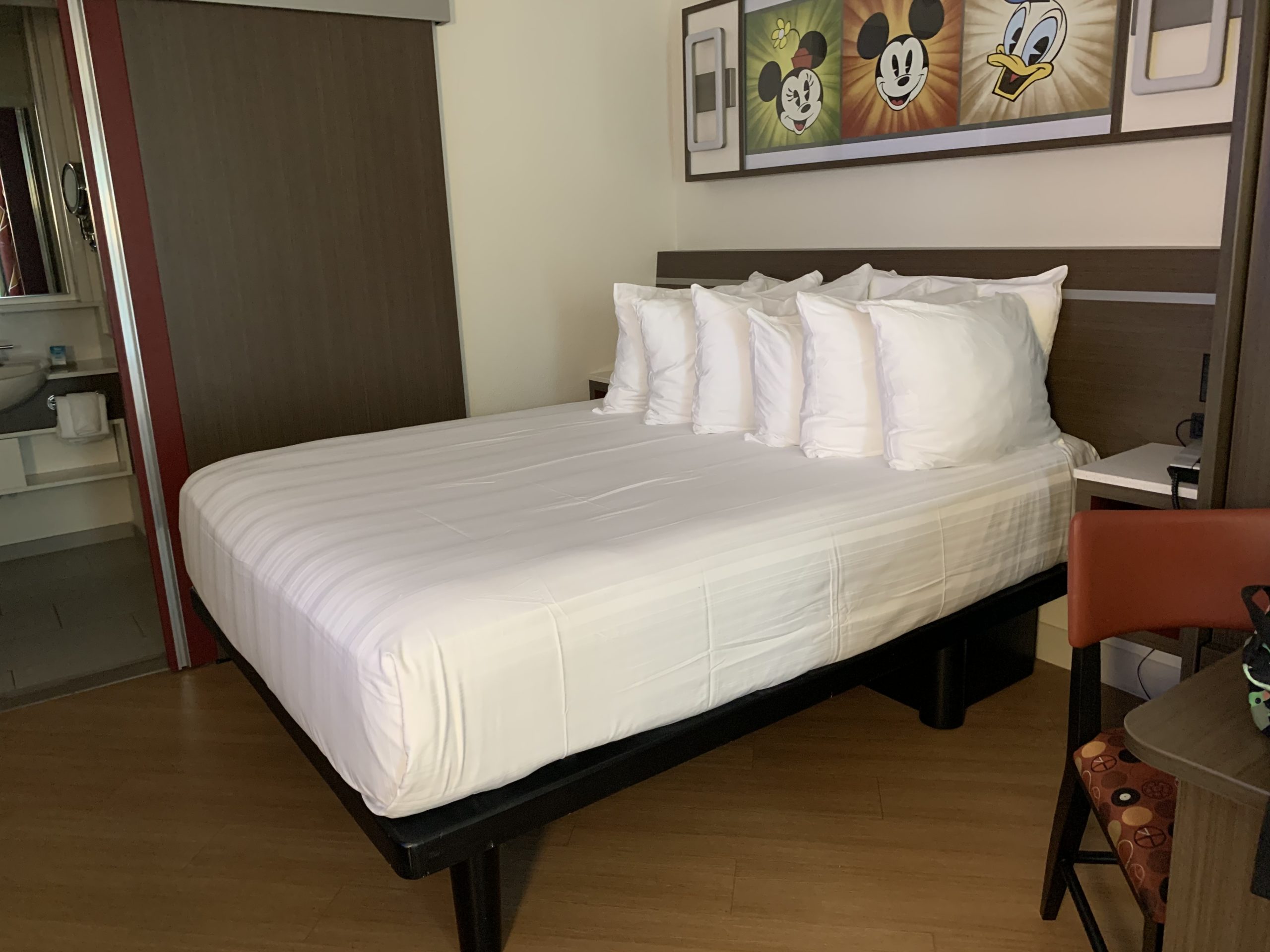 After my two-day media event, I didn't care if I wasn't at the Magic Kingdom when it opened on October 1. I wasn't planning to buy merchandise and I didn't want to stand in a long line for an "I Was Here!" picture. I just wanted to be there on the actual anniversary. A few days before, I used online check in on the My Disney Experience App. It was quick and easy. When given the choice for arrival time, I chose 2:00, thinking that the room still wouldn't be ready until after 3:00.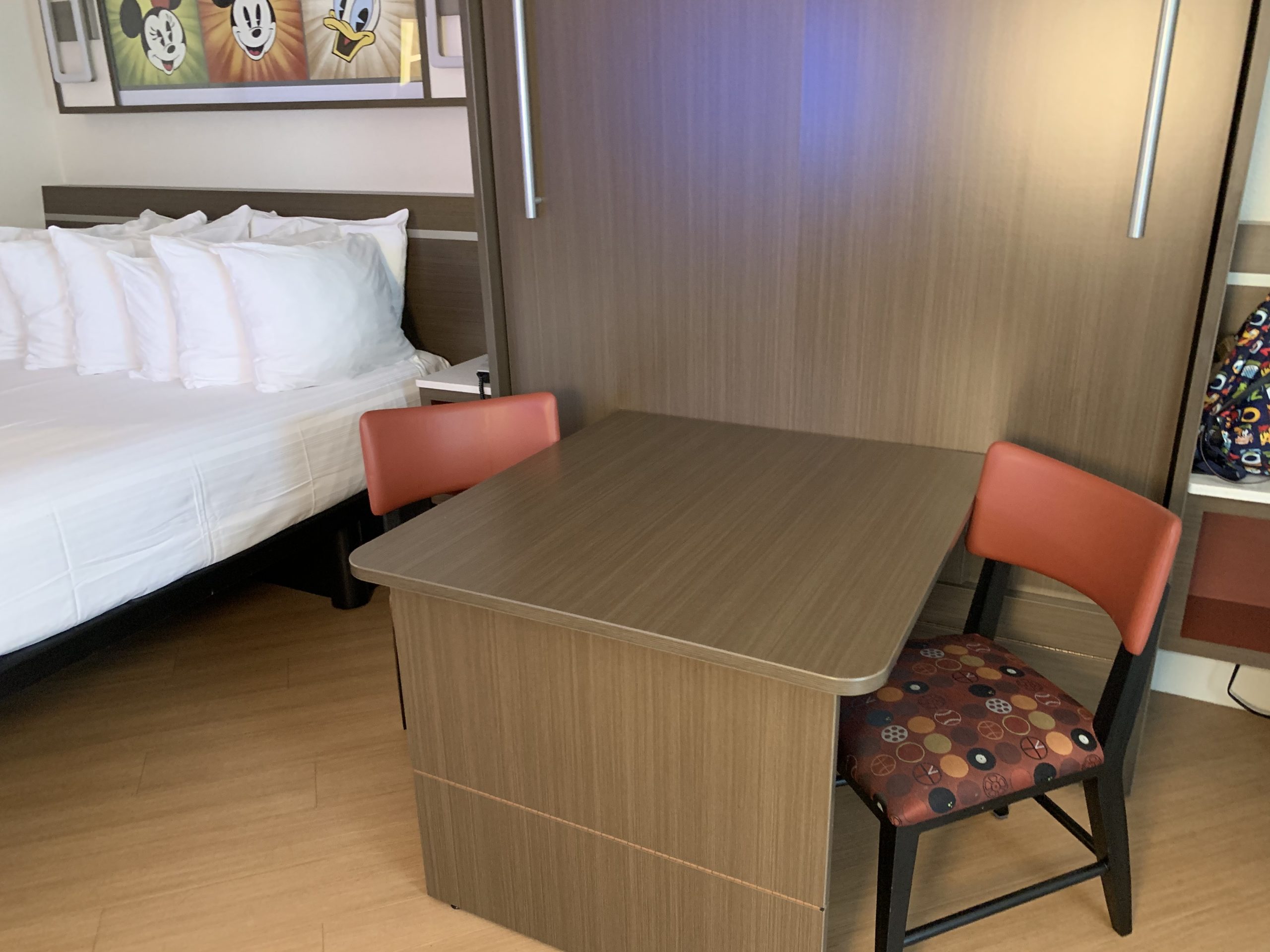 At 9:02 on the morning of October 1, I received a text that our room was ready. Since I had already checked in, there was no reason to stop by the lobby. Disney also texted a map of the resort, so I would know where our room was. The map made it seem much more complicated than it actually was.
We headed to our resort early in the afternoon. The room was in the Mighty Ducks section, Building 2. We found a spot near the building and headed directly to the room. We both had MagicBands, which are the easy way to unlock the door.
The room was small, but large enough for two. There was one queen bed and one queen table-bed. The table had two chairs. It was easy to just move the chairs out of the way and pull the bed down. I was told when I toured the resort a couple of years ago that the murphy bed uses the same type of mattress as the regular bed.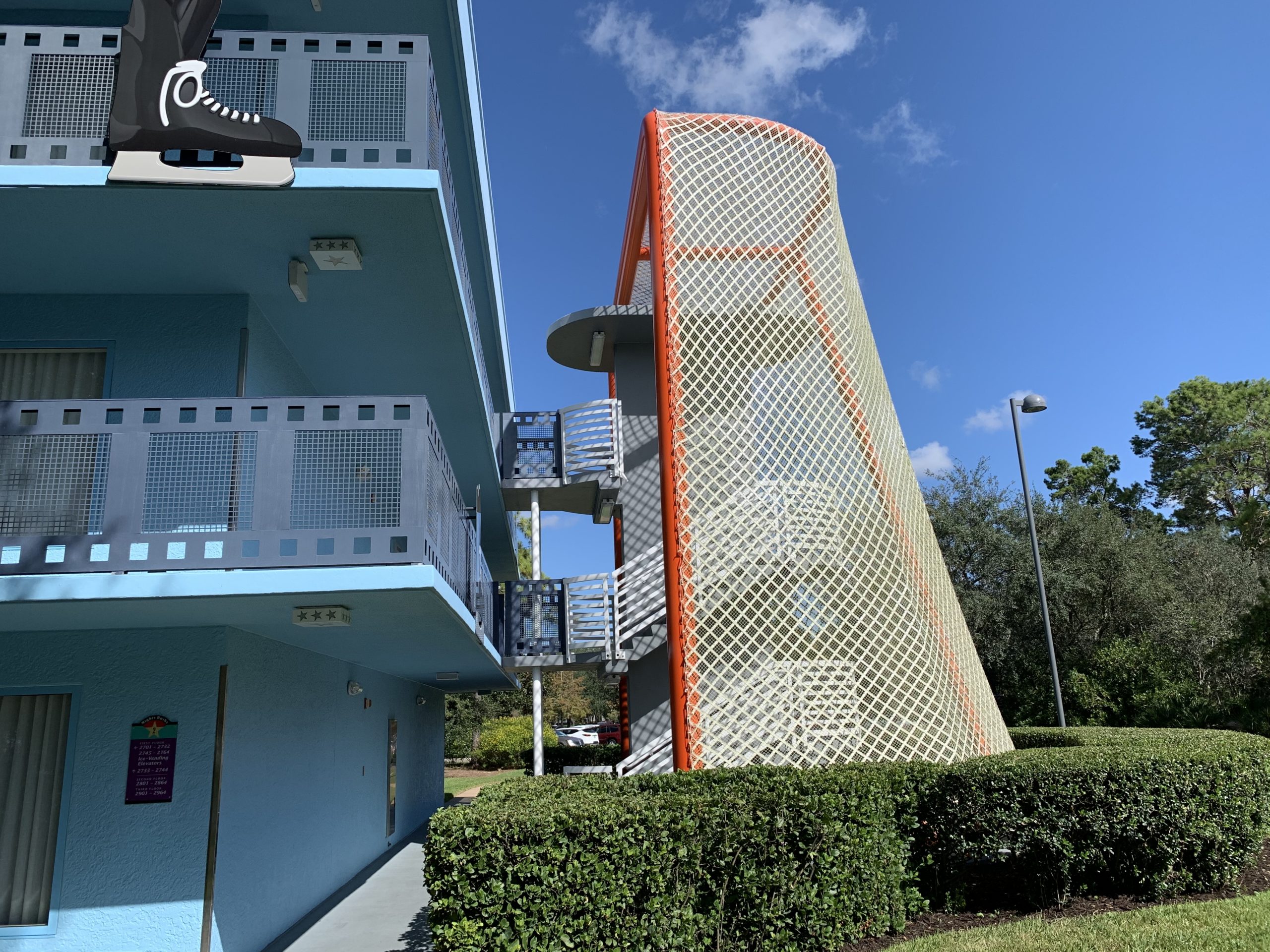 What impressed me was the use of space in the small room. There were cubbies to put your things in everywhere! There was a small fridge but no microwave (which I already knew). The bathroom was split, with a door between the toilet/shower area and the main sink. There was ample space for toiletries, and there were H2O products in the bottles in the shower. The room was incredibly clean. It was also quiet.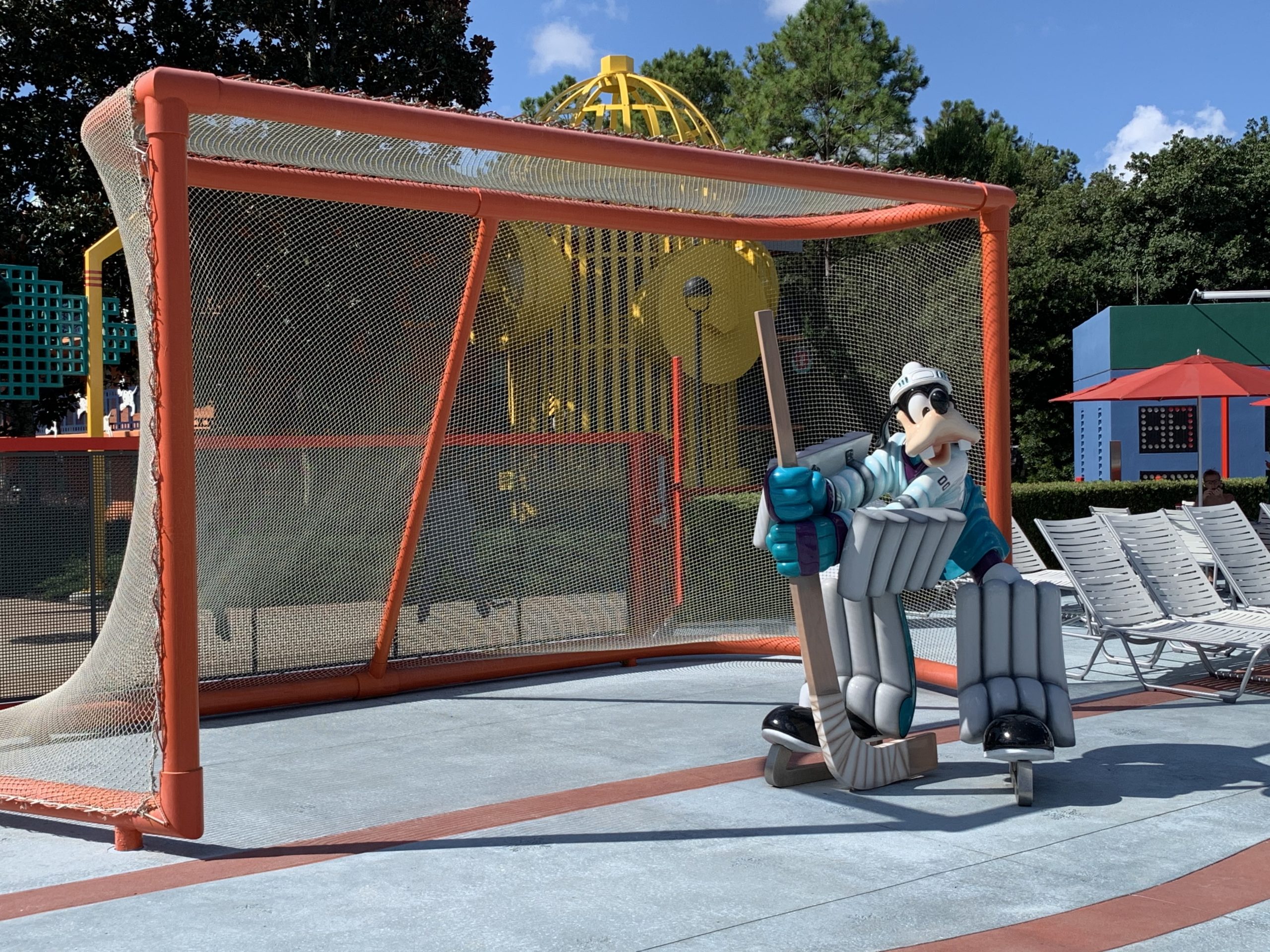 I don't know if it was from sheer exhaustion or the bed was that comfortable, but I had no problem sleeping. I usually don't sleep well the first night in a new place, but it wasn't a problem at all. I think it was the bed. I can see why some people contact Disney to ask about mattresses after their vacations are over.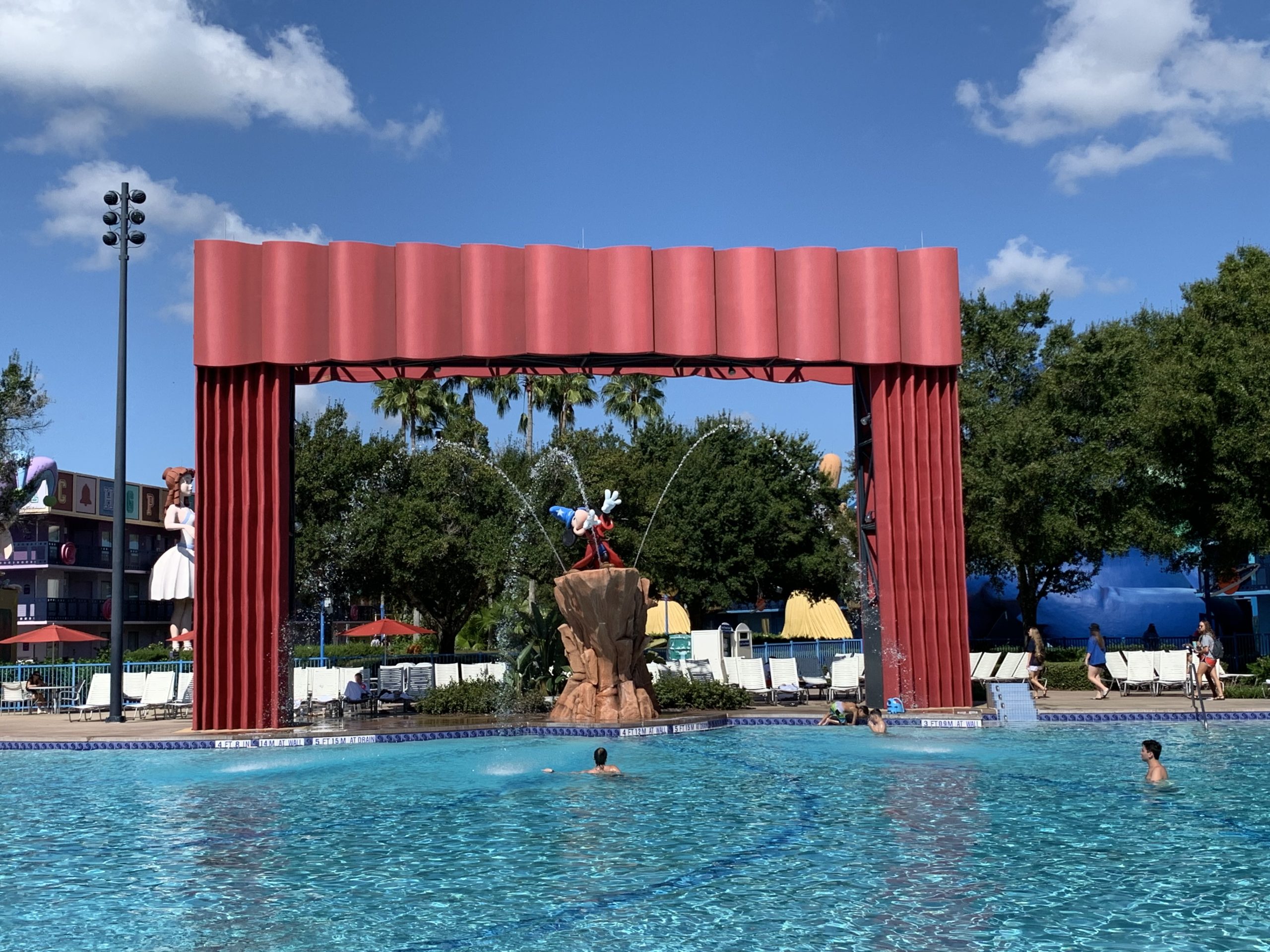 In the morning we decided to explore the resort a bit. We didn't get breakfast, although I did make coffee in the room. I've visited the resort before, but this time we went to all of the different areas. On the map it looked so big, but while walking around that no longer seemed to be the case. There are many great picture opportunities throughout the resort.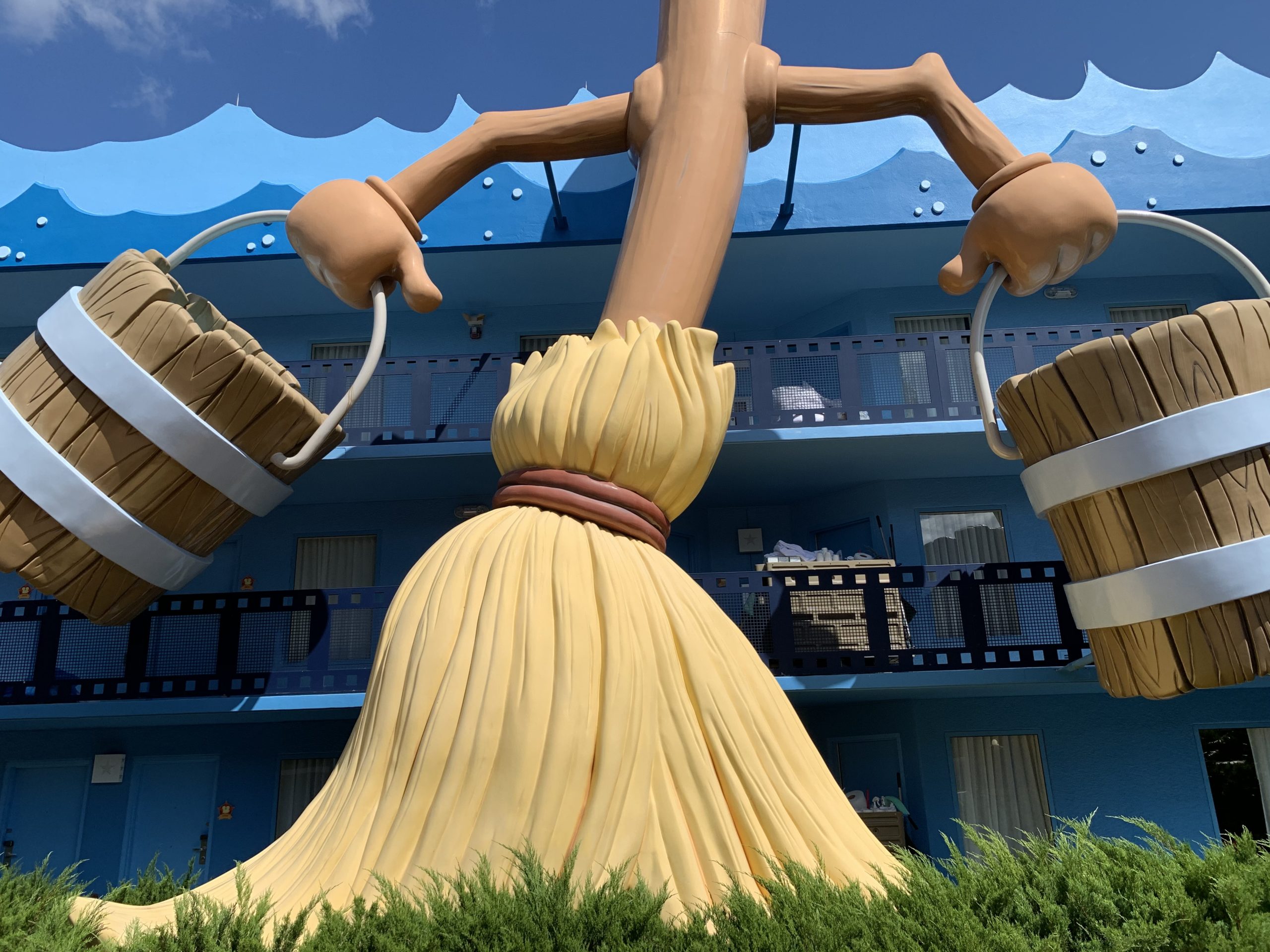 The only slight hiccup in the stay was that the My Disney Experience App wouldn't work to unlock the door. Each time I tried I received an error message. I had my MagicBand so it wasn't a problem, but it could have been if I had gone for ice and left my MagicBand in the room.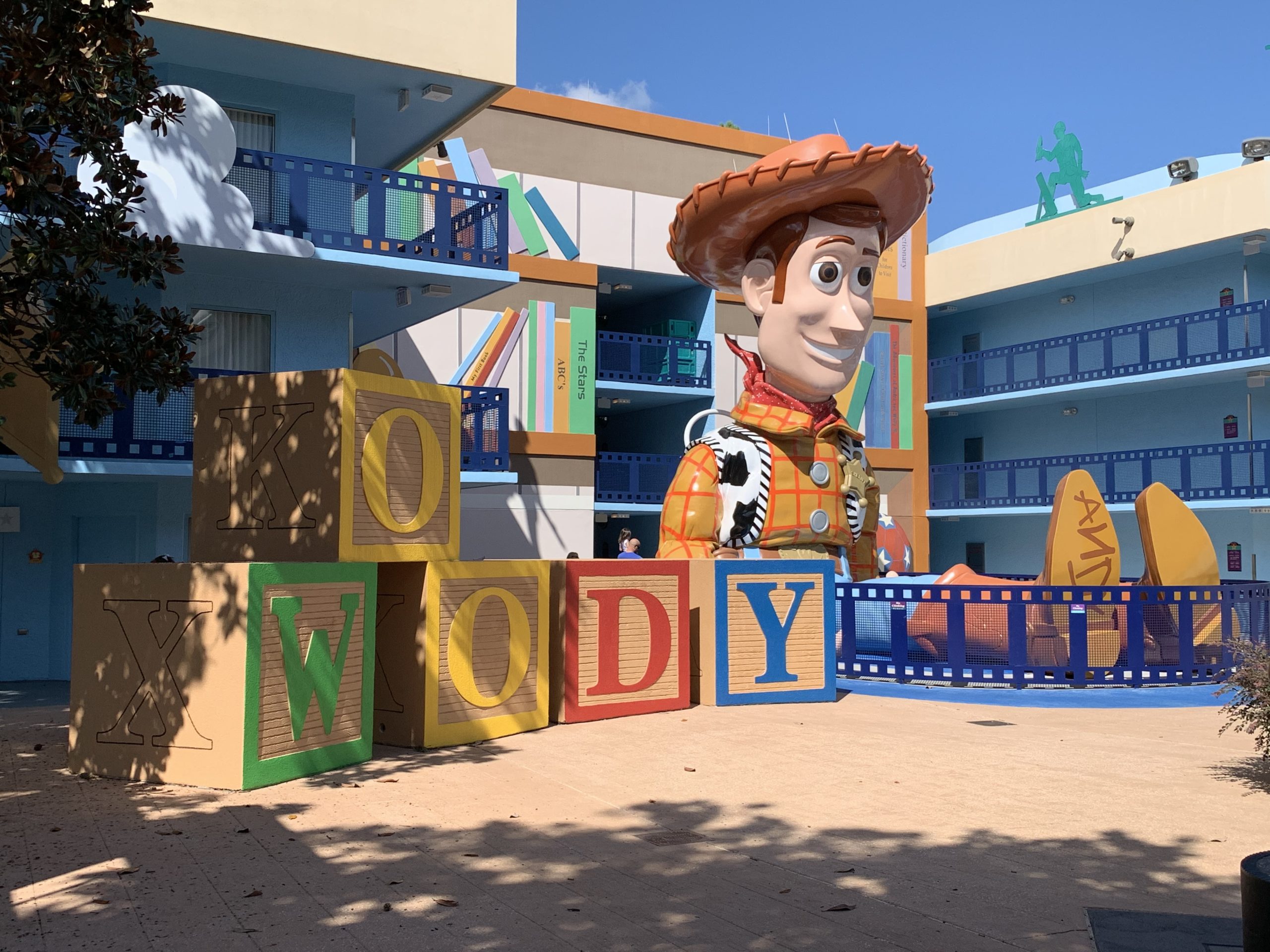 We headed back to the house to drop off our stuff before going to Epcot that afternoon. That's one of the benefits of living so close. Except for the monorail, we didn't use Disney transportation at all. I always prefer to have my own car.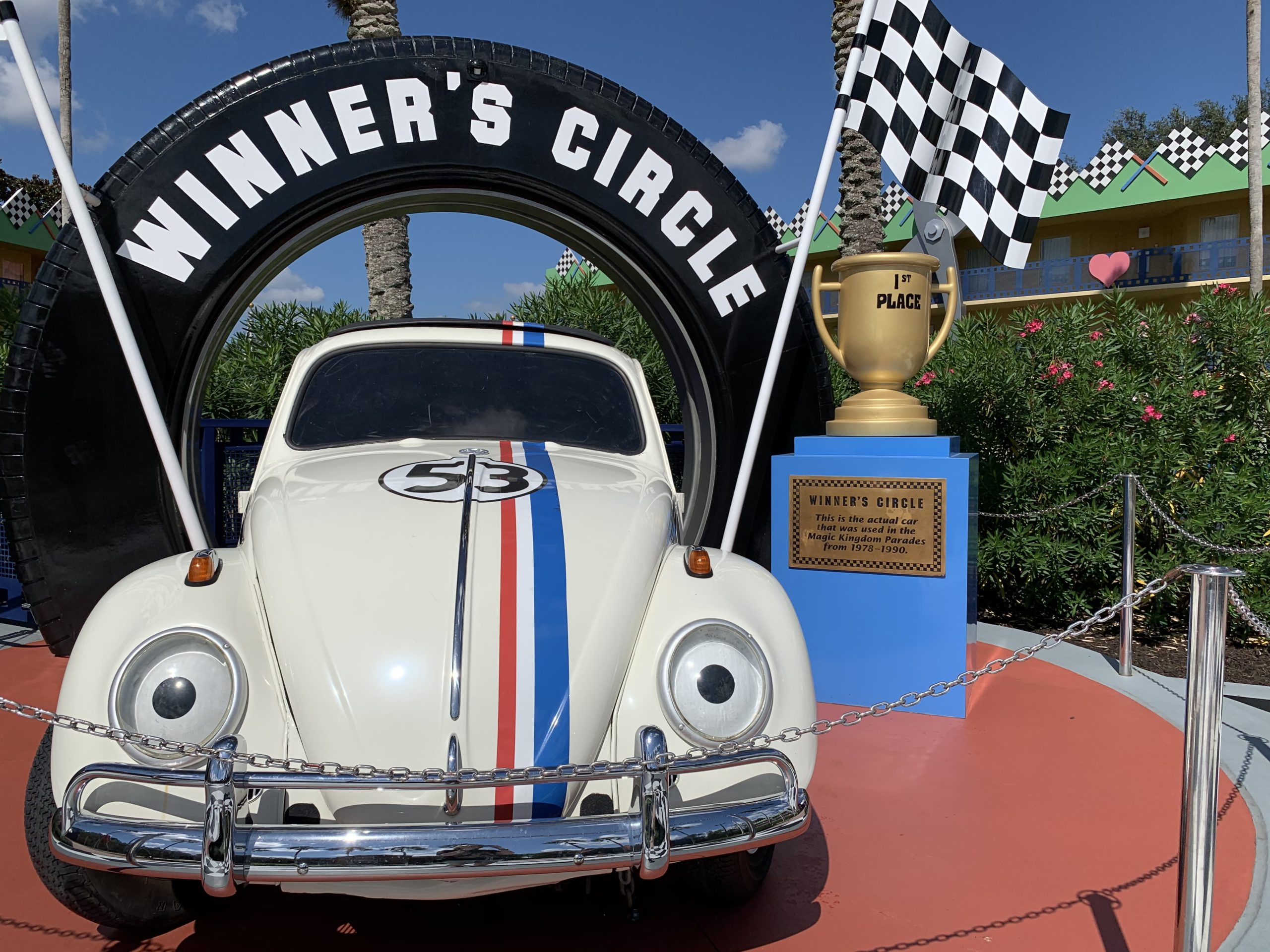 If you're planning a week-long Walt Disney World vacation for a family of four, I think that a standard room at Disney's All-Star Movies Resort would be a bit cramped. If it's a trip for just one or two people, it could be a great choice. It's a great way to stay on property and not break the bank. I enjoyed my stay, and I'm already thinking about when I can plan my next staycation.