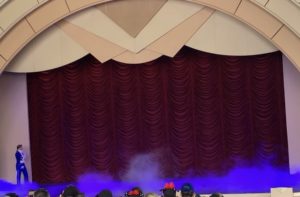 Beauty & The Beast – Live on Stage reopened at Disney's Hollywood Studios on August 15, and I was at the first show. I am so glad I was able to make it! The show had been closed since March of 2020, and it was missed.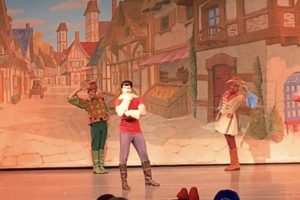 There is no social distancing in the theater, but you are required to wear a face covering. Two different Cast Members reminded guests of that at the theater's entrance. I was sure that the theater would be full, but there were some empty seats. It's a large theater, and it's open-aired.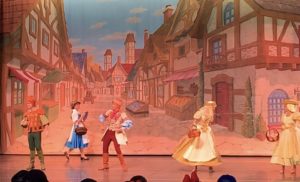 It didn't matter that there were some empty seats, the audience ate up every word and every note. The cast seemed to be enjoying themselves as much as we were.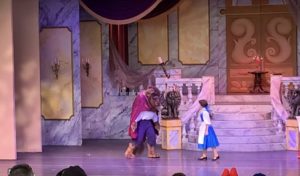 The main difference between the show before the closure and now is that everything has been reblocked. The performers who do not have their heads covered by costumes keep some distance between them. It didn't look to me like six feet, but no one got too close.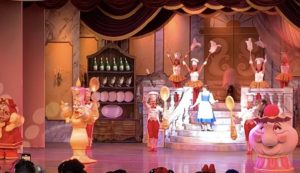 The big question was the waltz scene at the end. How do you waltz and not hold each other? The scene was rechoreographed and it works. The dance keeps the romantic feel of the story without anyone touching. If someone didn't know what the scene was supposed to be like they may not notice a difference.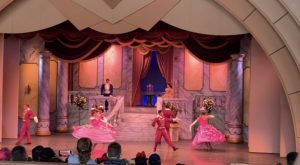 Do I prefer the original? Of course I do. It was close to perfect for a 25 minute retelling of the classic story. I'm still grateful for whatever we can get right now. The new blocking of the show does work for the current situation. I'm glad that Beauty & The Beast – Live on Stage is back, and that the performers are staying safe. Here's hoping that more live shows will return soon.