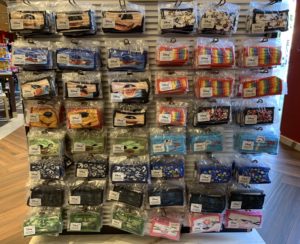 This is a case of "don't shoot the messenger". Starting on July 30, face coverings will once again be required in all indoor areas at Walt Disney World. This is for all guests ages two and older, regardless of vaccination status. From the Walt Disney World website:
Face Coverings 
Beginning July 30, face coverings are required for all Guests (ages 2 and up) while indoors and in Disney buses, monorail and Disney Skyliner, regardless of vaccination status. This includes upon entering and throughout all attractions. Face coverings remain optional for all Guests in outdoor common areas.
COVID-19 numbers are through the roof in Florida right now. One out of every five new cases in the country is in Florida. It's being called the "pandemic of the unvaccinated". Orange County Mayor Jerry Demings has called on businesses to require masks indoors, including at the theme parks. As far as I can tell, Walt Disney World is the first of the local theme parks to make the announcement.
As I've said in the past, any anti-mask comments on Facebook will be removed. Thank you for respecting this. If you're visiting Walt Disney World, please be nice to the Cast Members. They've just been given an added layer of stress.