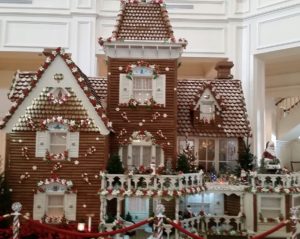 Over the past few days I've seen many people mention how happy they are that the gingerbread house will be back at Disney's Grand Floridian Resort this year. But not so fast. The announcement from Disney Parks Blog stated:
And a guest favorite will return this year, as select gingerbread displays will once again be part of our holiday season!
Specific resorts and displays were not mentioned. I might be reading too much into this, but it sounds like it was worded very carefully. I hope I'm wrong.