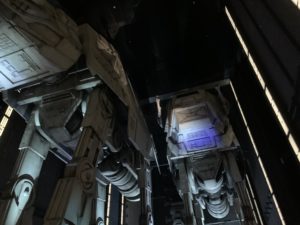 I have seen many people panic in the past 24 hours. They are scared that FastPass+ is never going to return, and that we will only have Virtual Queues. There is no reason to panic. We really don't know what, if anything, Disney is doing.
The confusion comes because of a remark that Disney CEO Bob Chapek made at the J.P. Morgan Global Technology, Media, and Communications Conference. It's an interesting interview, you can listen to it here. Chapek talks about Virtual Queues at around 10:40. He mentions that they could expand, because they offer guests a chance to do other things instead of waiting in line. FastPass+ was not mentioned.
It could be that FastPass+ will not return, but we shouldn't make any assumptions. As of today, it's still listed as "suspended for the time being" on the Walt Disney World website. While anything is possible, I would be shocked if the service doesn't return. I expect that it will happen once capacity limits have been lifted, but that's a guess on my part.
I do think that we'll see more Virtual Queues. We know that once Avengers Campus opens at Disney California Adventure there will be a Virtual Queue for Web Slingers. Here in Florida, I expect we'll see them for Guardians of the Galaxy: Mission Breakout at Epcot, as well as Tron at the Magic Kingdom. A Virtual Queue is also possible for Remy's Ratatouille Adventure, but that one could go either way.
Universal Orlando Resort uses both Virtual Lines and Express Pass successfully. The difference is that Express Pass is an added cost, while FastPass+ has always been free. I guess that we'll have to wait and see what Disney has planned. Until we hear something official, try not to jump to conclusions.