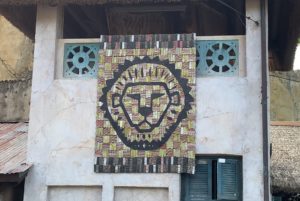 5/9/21 Update: It's open!!!
As I write this, there are numerous reports that Festival of the Lion King is set to reopen on Saturday, May 15. There has been no official word from Walt Disney World, so for now I'm going to call this a very strong rumor. It fits with the timeline given by Walt Disney World President Jeff Vahle, who said mid-May.
The rumor also states that there could be soft openings this coming week. I'm headed to Disney's Animal Kingdom on Monday, so I'm keeping my fingers crossed!
We do know that Festival of the Lion King will have been modified. It was previously suggested that the blocking would be reworked to allow for social distancing. This was before the COVID-19 vaccines were widely available, so I don't know if that has changed.
No matter what happens, I look forward to the return of this classic show. I'm glad that more Cast Members are returning to work, and it will be nice to escape into Simba's world once again!