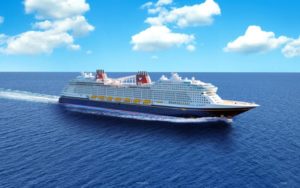 As I shared with you yesterday, Disney Cruise Line's newest ship, the Disney Wish, will sail on its Maiden Voyage on June 9, 2022. Booking for the general public will open on May 27 of this year. There's more to it than that, though, so I thought I'd share with you some additional details that I've found.
I'll start with the booking dates. When you sail with Disney Cruise Line, you'll become a Castaway Club member. The more cruises, the higher level of membership. One of the benefits of Castaway Club is that you can book before the general public. Here are the booking dates for the various levels:
Platinum members (10+ sailings)
25+ sailings: Monday, May 17, 2021
20+ sailings: Tuesday, May 18, 2021
15+ sailings: Wednesday, May 19, 2021
All Platinum: Thursday, May 20, 2021
Gold members (5-9 sailings)
Monday, May 24, 2021
Silver members (1-4 sailings)
Wednesday, May 26, 2021
I also thought that it might be helpful to add the dates for the sailings, with the number of nights for each one. All dates are 2022. If it makes things easier, the four night cruises are Mondays through Fridays, while the three night cruises are Fridays through Mondays.
Five nights:
June 9-14 (Maiden Voyage)
Four nights:
June 20-24
June 27-July 1
July 4-8
July 11-15
July 18-22
July 25-29
August 1-5
August 8-12
August 15-19
August 22-26
August 29-September 2
September 5-9
September 12-16
September 19-24
September 26-30
Three nights:
June 17-20
June 24-27
July 1-4
July 8-11
July 15-18
July 22-25
July 29-August 1
August 5-8
August 12-15
August 19-22
August 26-29
September 2-5
September 9-12
September 16-19
September 23-26
September 30-October 3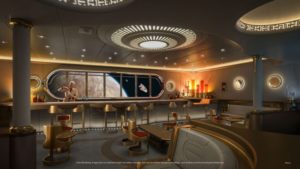 The Disney Wish will sail out of Port Canaveral here in Florida. All itineraries will stop at Nassau, The Bahamas, and Castaway Cay. There is a three night gap between the Maiden Voyage and the first three night cruise. That could be for Make a Wish or some other special event. That is a guess on my part, but the beginning of the announcement about the Disney Wish included information about Make a Wish, so it would make sense.