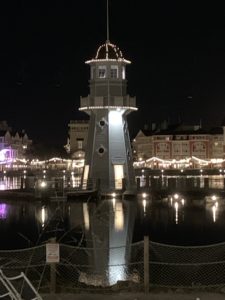 I know that a lot of people like to announce an upcoming Walt Disney World vacation on Christmas Day. After all, what an incredible present that is! While there is nothing wrong with giving the promise of a vacation of a lifetime as a gift on Christmas Eve or Day, you may want to wait until January to actually book it. Here is why.
January is one of the best times of the year to save on a Walt Disney World vacation. The slate is clean, and Disney wants to start making money! There are often really good deals and offers that will save you quite a bit. These deals are usually released during the first few days of a new year.
I'm not going to list the current offers. If you'd like to see them, here's a great article from my friends at DisneyLists.com. What I'd like to do instead of listing them is to encourage you to look the deals over and see what is available if you haven't yet booked your vacation. You might be surprised by how much you can save.
Beginning of the year deals are also why it's a good idea to work with a travel agent, especially if you are planning your first trip. They will know about the deals before the details are released to the public. Make sure that the travel agent specializes in Disney vacations. It won't cost you anything extra to work with someone, and there could be some deals that you don't know about. If you don't know a Disney travel agent and need a recommendation, drop me an email.
It can be hard to wait, especially if you are in planning mode. But if you want to save on your vacation, hold off until January. The savings could be significant.