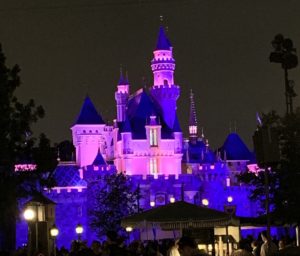 Planning a Disney vacation has been stressful as of late. I just want to take a moment and encourage you to hang in there. I know that many people have put off trips and still do not feel safe to travel to Florida. While Walt Disney World is as safe as possible, getting there could be a different story. I'll be honest, Florida is a mess right now. I know many people who have COVID-19 at the moment. Their symptoms range from mild to needing to be hospitalized. You need to do what feels right for you as far as taking precautions.
I can sympathize as far as changing plans is concerned. Last August I had a trip planned for California. When it became obvious that it wasn't a good idea, I moved it to the end of January. I thought that surely the crisis would be over by then! I'm in the process of rescheduling once again. We've decided to take our trip as late in 2021 as possible. We're looking at December. I've always wanted to see Disneyland at Christmastime.
I know that it's frustrating. We all want this to be over with. I am sure that you miss traveling as much as I do. Since this all started I've been on one trip to see my parents, and I had to self-quarantine for two weeks before I could see them. Keep your chin up, my friend. Here's hoping that soon we'll all feel safe to see the world once again.