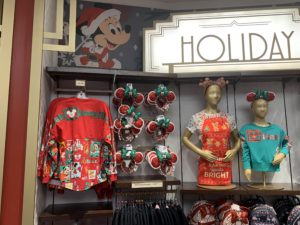 For some people on a budget, a Walt Disney World vacation is a once in a lifetime splurge. Others visit often, but still keep an eye on every cent spent. Both categories have something in common; souvenirs can add a lot to your bottom line, and also to your credit card bill.
Before you buy anything, ask yourself if you will really need it once you return home. Mickey or Minnie Ears are great, but how many pairs do you need? They aren't exactly the most practical souvenir. Consider buying one pair. That way you'll have them for pictures, but at around $25 per pair you won't have blown your souvenir budget.
MagicBands are another place where you can waste money. I have a confession to make. I have never paid full price for a MagicBand. I have several that aren't a solid color, but I have always bought them when renewing my pass or staying on property. I have never been in a store at Walt Disney World and purchased a MagicBand. I'll admit that I was tempted when I saw Baby Yoda (Jon Favreau has given fans permission to still call him that) but I couldn't justify the cost. MagicBands are convenient, but they aren't necessary; especially when you're trying to keep costs down. You can spend that money on something else.
I will never tell you to not buy t-shirts on a Walt Disney World vacation. What I am going to tell you instead is to limit the number of t-shirts that you buy. In 2017, my daughter and I went to Disneyland. It was her first time, and I hadn't been there since I was nine years old. We didn't think at the time that we would be back for a while (fortunately, we were wrong) but money was tight. We limited ourselves to one t-shirt from each park. We picked the shirts at the end of the day, since we knew that we were only buying one each. That way, we would know which shirt we wanted the most.
When I think back on any of my vacations, it isn't the souvenirs that put a smile on my face. It's the pictures on my phone. Those don't cost anything extra, since I already have the phone anyway. I'm not even talking about PhotoPass pictures or MagicShots, I mean the pictures that I take myself. These pictures are what memories are made of, and to me they are the most important souvenir of all.