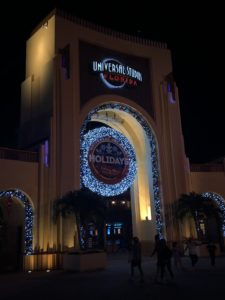 The holidays are in full swing at Universal Orlando Resort! You will find holiday cheer at both Universal Studios Florida and Islands of Adventure, as well as at CityWalk. There are plenty of extra decorations, but the fun doesn't stop there. Here are just a few of the highlights.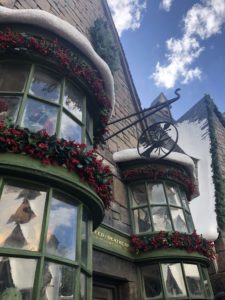 I'll start with the Wizarding World of Harry Potter. This isn't one land, it's broken up into two. At Universal Studios you will find Diagon Alley, and Hogsmeade is at Islands of Adventure. You can go between the two on the Hogwarts Express. Make sure you ride it both ways, because it's a different experience in each direction. (You need a Park-to-Park ticket in order to ride.) In Diagon Alley, you can watch Celestina Warbeck and the Banshees. In Hogsmeade it's The Frog Choir. Hogwarts Castle after dark is something that you don't want to miss! The Wizarding World of Harry Potter is extremely popular in both parks, and even with reduced capacity there will be a crowd.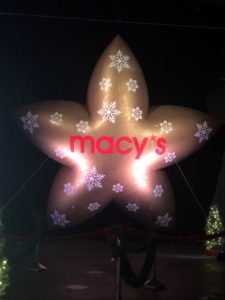 In past years, a version of the Macy's Thanksgiving Day Parade has been held at Universal Studios. A modified experience is taking place for 2020, and it's pretty cool. It's called Universal's Holiday Experience featuring Macy's Balloons. It's a walk through experience, and you can see exhibits based on many of your favorite balloons. This is also where you'll find Santa. It's a great alternative to a guest favorite.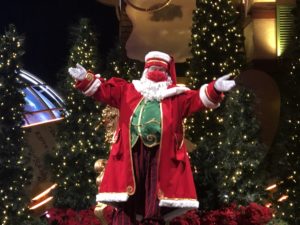 If you're looking for characters, you can see plenty. At Universal Studios it's Universal's Holiday Character Celebration. Many of your favorite DreamWorks characters will make quick appearances. Over at Islands of Adventure, it's The Grinch & The Whos who you might run into. All character appearances are held safely.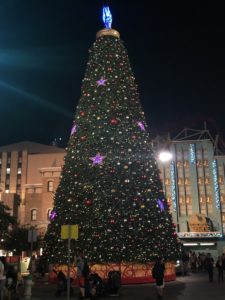 There are two different scavenger-type activities that you might want to try. The first is the Holiday Tree Hunt. Purchase a map, and look for special trees throughout the two parks and CityWalk. When you're done, you'll receive a special ornament. With the Holiday Treat Trail you will purchase five specific treats, then receive a sixth treat for free. Sounds like a sweet deal!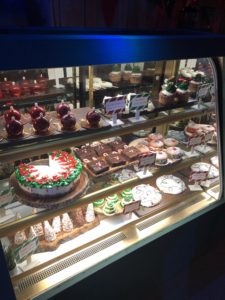 One extra that I have heard a lot about (but haven't experienced for myself) is Universal's Holiday Tour. It's held on select days. For $59.99 per person you'll receive a guided tour, hot cocoa, an exclusive viewing of The Magic of Christmas at Hogwarts Castle, a meeting with The Grinch, and more. If you're an Annual Passholder, you can receive a $10 discount.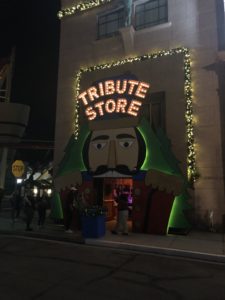 The Holiday Tribute Store is a must-visit when you're at Universal Studios. It's filled with several rooms worth of Christmas cheer. Not only will you find plenty of items that you will want to add to your own holiday decorations, there are also treats for sale. There is something for everyone inside. It's worth a look, even if you don't want to buy anything.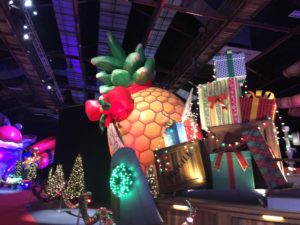 The Holidays at Universal Orlando Resort run daily through January 3, 2021. Universal does not require reservations. The two parks often reach capacity, especially on weekends or holidays. Staying on site will guarantee that you can get in, as long as you also have a ticket. Universal Orlando Resort often has deals online, so if you want to visit that is the place to start.