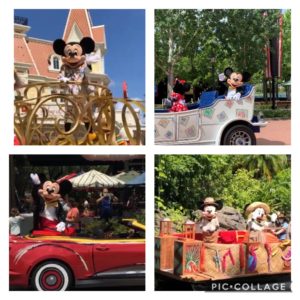 Park Hopper is returning on January 1, 2021! As I've stated before, the announcement has left a lot of unanswered questions. If you're trying to save money, should you add the modified version of Park Hopper? Here's why it may not be the best choice.
The problem right now is that there are too many unknowns. Park Hopping will be available after 2:00 each day. We don't know how many parks you will be able to hop to, and there doesn't even seem to be a guarantee that there will be any availability. If all four theme parks are at capacity, how will that be handled? Will you have spent money on something that you can't use?
Park Hopper is expensive. It's great if you will use it, but I've known people who have spent several days at Walt Disney World and never used their added Park Hopper. That was wasted money. A one park, one day ticket for January 1, 2021 is $139. When you add Park Hopper, it's $204. That extra $65 per person will add up! If it's a five day ticket, the Park Hopper price is $85 extra per person. That is a lot of money to spend on unanswered questions.
In the past if you didn't have Park Hopper and decided that you wanted it, you could stop by a ticket window and add it. I can't see why that won't be possible once the service returns. After all, Park Hopper is like money for nothing for Disney. It doesn't cost the company anything to sell you the service.
I'm not saying to not add Park Hopper to your ticket. If you are sure that you will use it, you can get your money's worth. What I am saying is that if you have a tight vacation budget, you might want to leave it off. There are other things that you could spend that money on.